ANNUAL UTAH WINTER FINANCE CONFERENCE    
Unfortunately, due to restrictions related to the COVID-19 pandemic,
the 2021 Utah Winter Finance Conference has been cancelled.

We will continue with the 31st Annual Utah Winter Finance Conference
February 2022.

Please watch for our Call For Papers summer 2021.



"the Utah Winter Finance Conference is the best finance  conference in the dataset." 
–Sebastian J. Reinartz and Daniel Urban, Finance conference quality and publication success: 
 A conference ranking, Working  Paper, December 9, 2016.

PARTNERSHIP UWFC, RAPS and RCFS: 
The Utah Winter Finance Conference and the Review of Asset Pricing Studies and the Review of Corporate 
Finance Studies announce a combined submission process. At your choice, your paper submitted to the 
UWFC also will be considered for publication by the RAPS or the RCFS without additional submission fee. 
This is a "no-fault" submission option, which means that if one of the SFS journals decides to review 
your paper and rejects it, you may submit to any SFS journal at a later date as if the paper was never 
submitted.  Please see our website for the rules for submitting your paper to the RAPS or RCFS.
ELECTRONIC SUBMISSION:



Paper must be submitted by September 1, 2019.  There is a submission fee of $50.  
Authors will be notified of paper selection in November.
CONFERENCE VIDEOTAPING:



We will video the presentations and discussions of the 2020 UWFC (and place the videos on our 


website for future viewing) as was done in past years. In the past years, our website experienced over 
10,000 

annual visits by 2,500+ unique visitors from 94 different countries (top 10 countries:US, Israel, 




United Kingdom, Brazil, Canada, Germany, China, Italy, Australia, and India).
BEST PAPER AWARD:
There is a $1,000 best paper award.  The best paper is selected by a vote of the participants at the end of 
the last session.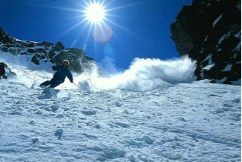 The Utah Winter Finance Conference gratefully acknowledges the financial support of
The Sam and Diane Stewart Family Foundation
We also want to thank our many reviewers for their work in making this conference successful. Here are the people who donated their time and talents to the review process for this last year:
Eleana Asparouhova, Kerry Back, Brad Barber, Shmuel Baruch, Nittai Bergman, Shai Bernstein,
Hank Bessembinder, Ekkehart Boehmer, Peter Bossaerts, Jacob Boudoukh, Alon Brav, Jonathan Brogaard, Jennifer Carpenter, Tarun Chordia, Lauren Cohen, Michael Cooper, Francesca Cornelli, Shane Corwin, Joshua Coval, Martijn Cremers, Peter DeMarzo, Espen Eckbo, Wayne Ferson, Andrea Frazzini, Paolo Fulghieri, Vito Gala, Stefano Giglio, Vincent Glode, Itay Goldstein, Joao Gomes, Dirk Hackbarth, Zhiguo He, Davidson Heath, Burton Hollifield, Eric Hughson, Mark Jansen, Ohad Kadan, Ron Kaniel, Gautam Kaul, Bryan Kelly, Shimon Kogan, Ralph Koijen, Camelia Kuhnen, Nisan Langberg, Mark Leary, Karl Lins, Dmitry Livdan, Evgeny Lyandres, Asaf Manela, Massimo Massa, David Matsa, Roni Michaely, Konstantin Milbradt, Yihui Pan, Christine Parlour, Lubos Pastor, Mitchell Petersen, Adriano Rampini, Matt Ringgenberg, Michael Roberts, Jacob Sagi, Nathan Seegert, Henri Servaes, Kelly Shue, Stephen Siegel, Kenneth Singleton, Matthew Spiegel, Richard Stanton, A. Subrahmanyam, Elizabeth Tashjian, Christopher Telmer, Karin Thorburn, Laura Veldkamp, Adrien Verdelhan, S Viswanathan, Toni Whited, Avi Wohl, Yuhai Xuan, Amir Yaron, David Yermack, Kathy Yuan, Josef Zechner, Jaime Zender, Feng Zhang